I heard about #PitchWars at RWA 2019, and thought #BoostMyBio was a great way to explain how I came up with A Fast Woman.
Not your average romance
My latest contemporary romance, A Fast Woman, is set in the NASCAR world with a strong-willed, female stock car driver battling a male Indy driver for a career-changing contract, and her heart.
I am not what many would consider a "typical" NASCAR fan. I'm a middle-aged, Maryland born-and-bred, mother of three children who drinks Pinot Noir, not Budweiser, and can't even change the oil in her mini-van. While I don't know the difference between a track bar and a piston, I've come to appreciate the sport.
NASCAR? REALLY?
Isn't NASCAR a guys thing? Uh, no. According to NASCAR in 2016, almost 40% of fans were women.
I mean, have you seen some of the drivers?
So how did I get here?
My sons loved NASCAR. For twelve years, my middle son lived and breathed the sport, even collecting over 300 matchbox-size model cars. We did fantasy NASCAR drafts and traveled to Dover, Bristol and Charlotte. He could talk circles around most adult fans with his knowledge and stats.
So what's a mom to do but jump on the bandwagon? Eventually, their little sister started following them around, stealing their cars and wanting to be just like them.
…and then, of course, there's Danica.
Of course, there's Danica. But there are so many others. I couldn't help but wonder what it was like to be in their shoes. I admired their grit, their focus and unapologetic determination.
In 2018, when Danica announced her retirement, I caught a clip on Hailie Deegan who, at sixteen, was identified as a hot-shot to watch.
In the 70's, Janet Gurthie, an aerospace engineer from University of Michigan became the first woman to compete in the Indy 500, Daytona 500 and lead a lap in the NASCAR Winston Cup. But most never hear of her.
As a writer, a mother of a daughter, and a NASCAR fan I pondered the fortitude and passion a female driver must have to pursue a dream in an industry that could be so tumultuous.
Do they try to be one-of-the-boys to blend in? How do they find balance when surrounded by testosterone and where being a woman is often considered a weakness?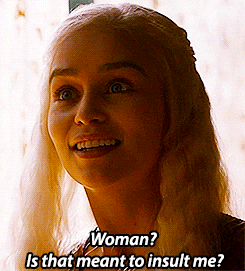 I need more! 
However, I'm a romance writer. I need more angst!
Its not enough to have a dangerous, non-traditional career.  Let's have her fall in love with a charming, Indy driver who is trying to steal her dream job! YES! Score!
How does this all tie together with my life?
Well, my daughter was born with physical disabilities and walks with leg braces. She is also challenged with unrelated dyslexia. She's brave, sassy, and strong and probably one reason I gravitate to these women–they don't fit the mold, they break it. I want her to look up to women who see something they want and defy convention to pursue it.
A FAST WOMAN — Who is she?
In A Fast Woman, my character, CJ (Charlotte Jean) Lomax, isn't an ugly duckling wanting to be a swan or Cinderella waiting for her prince. She's racing the prince to the finish line and resisting the urge to put him into the wall to get what she wants.
Through CJ's journey she learns femininity doesn't equate to weakness, and wanting to be desirable and loved doesn't negate being competent and bad ass.
My female characters have snark, smarts and sass, because that's the daughter I am raising–one that has been forced to walk a different path but does it with grace and a swagger to her step.
So darling, let them believe men rule the world, women drive it.